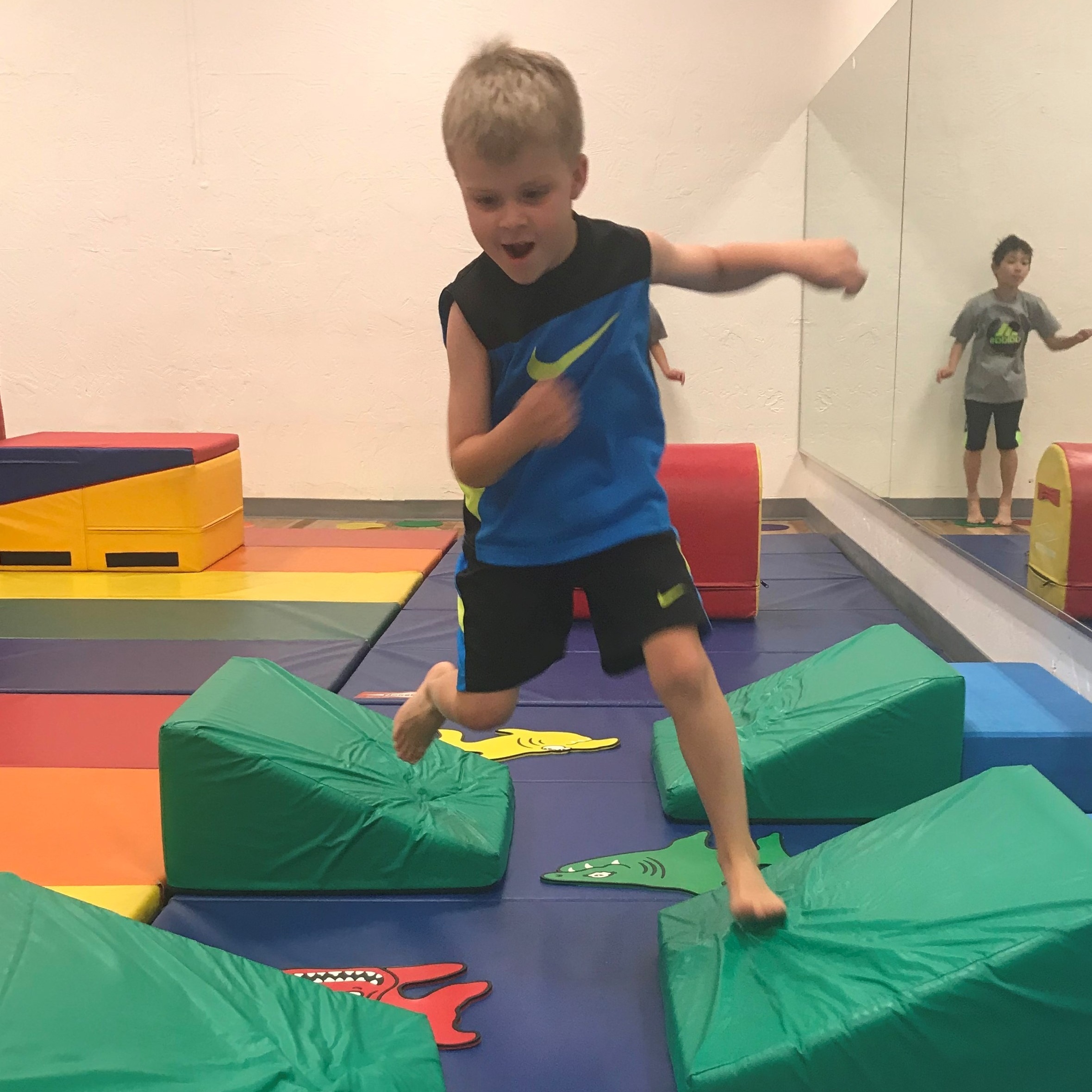 Kids Warrior Fitness (40mins)
Ages 2-7yrs
Inspired by the television show American Ninja Warrior, this class gives our littlest Warriors a chance to explore exciting obstacle course action! We focus on positive encouragement and building self-confidence. The children will jump, climb, balance, run, and tumble through the course. We include fun age-appropriate games in creative strength activities.
Gymnastics 2.5-5yrs (40mins)
This is a Parent/Tot class where the children are learning independence by doing skills on their own. They will also learn to follow the teacher's instruction while having the parent there to assist when needed. Children will be guided through a warm up, two obstacle courses, ball sports, scooter boards and parachute games.
Gymnastics Siblings Class
Walking - 2yrs (40mins)
This Parent/Tot gives a wider range of ages to participate together (you dont have to be a sibling to sign up) this class is lightly structured allowing the children to explore and play on the obstacle course. Our instructors will assist the parents with spotting and encouraging each child to try new skills. We will also introduce various ball skills, ribbons, scarves, rhythm sticks, scooter boards and parachute games.